CYL Food Sdn Bhd has been in the business of exporting and importing dry and frozen food products for over two decades with the ultimate goal of rendering supreme service to our consumers. Backed by the strong support of our suppliers from Singapore, China, India, Vietnam and Belgium, we have strengthened our position as one of the leading player in the Frozen Food industry. 
Committed to delivering high-quality food products to consumers, we have established the capacity to provide efficient and timely service through our team of more than 100 staff operating in an area exceeding 20,000 square feet.
Our diverse client base includes colleges & universities, hospitals, chain restaurants, steamboat restaurants, convenience stores, wet markets, supermarkets, hypermarkets, wholesale frozen food marts and many other food-service channels nationwide. 
At CYL Food, each of our steps is guided by the principles of honesty, integrity, ethical codes of conduct, efficiency and timely delivery.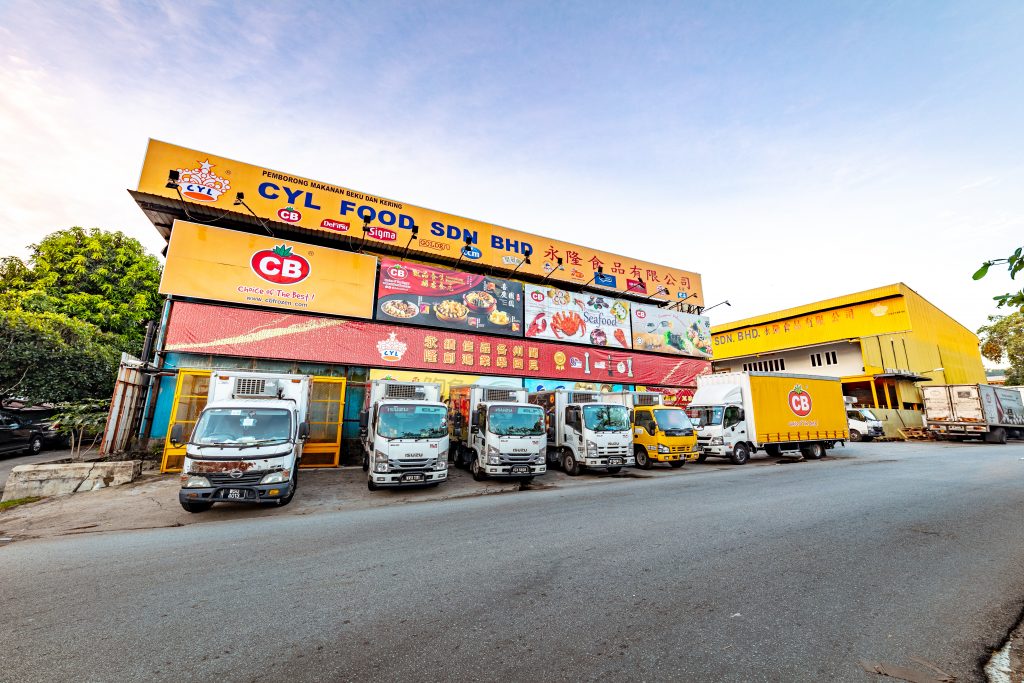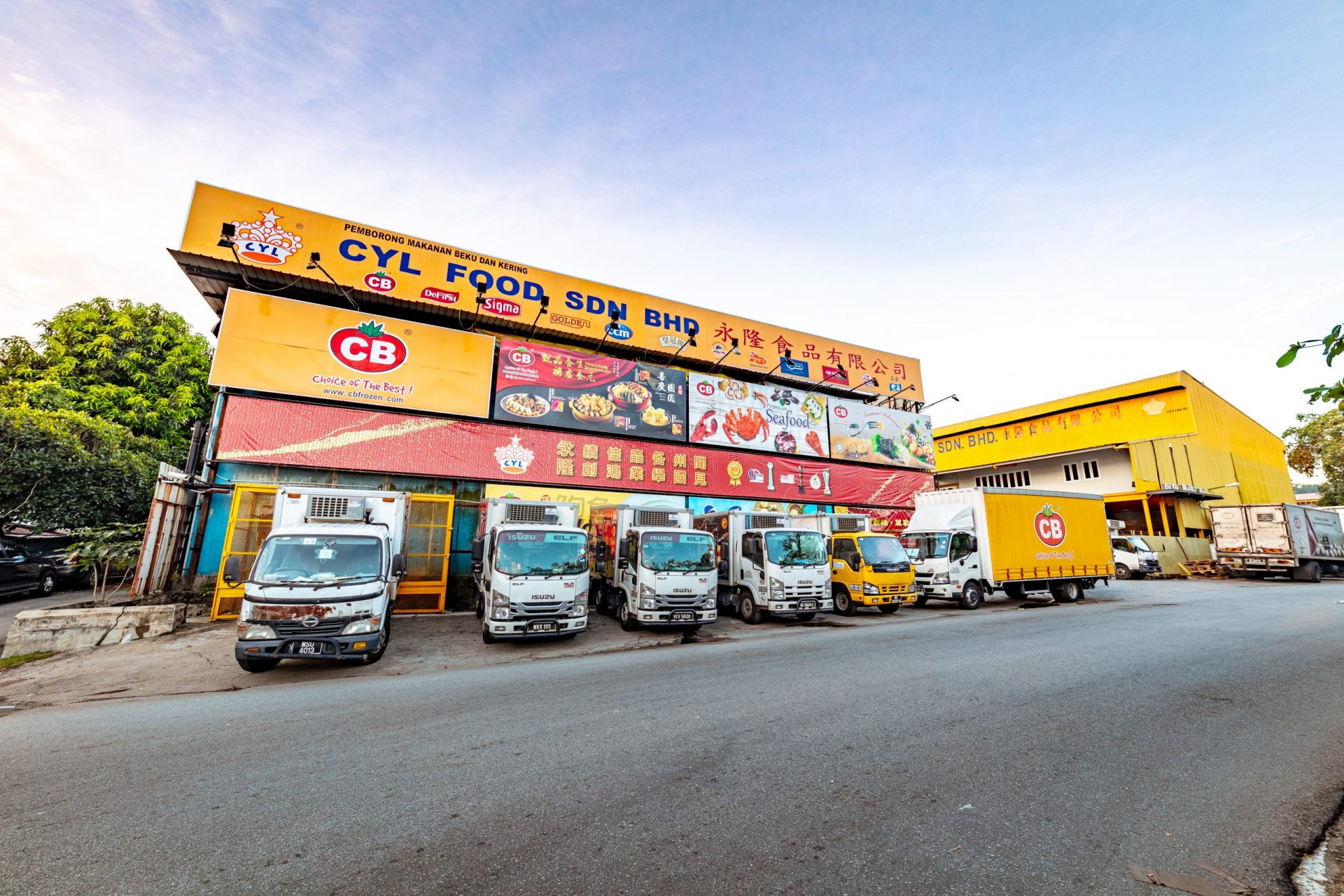 CYL FOOD TRADING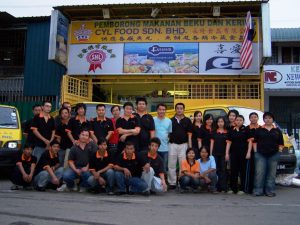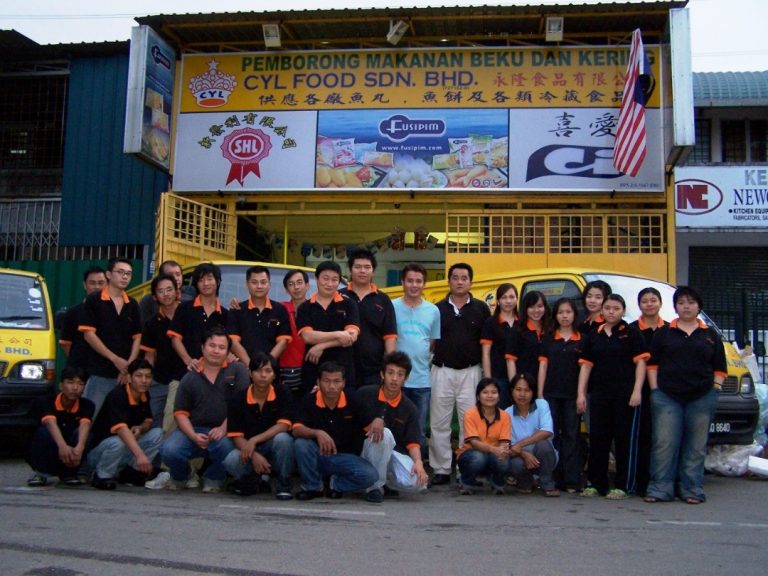 Our story started with CYL FOOD TRADING. We serve handmade fish balls and bean curds for localized wet markets and hawkers stores around Klang Valley Area. We always believe the principle of honesty, integrity, ethical code of conduct, efficiency and timely delivery will make us grow further!
CYL FOOD SDN BHD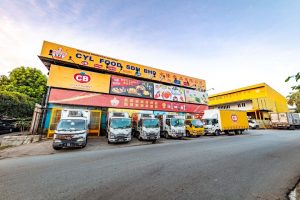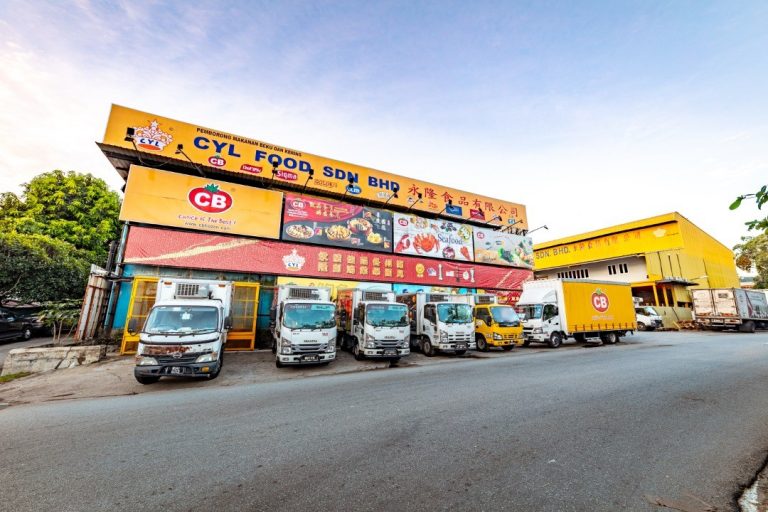 We have been servicing the food industry in Malaysia since 2001 (CYL FOOD TRADING). Over 10 years of experience in providing a wide range of Frozen Food products to the local and oversea market, we are exporter and importer, supported by suppliers from Singapore, China, India, Vietnam and Belgium.
CB FROZEN FOOD SDN BHD
CB FROZEN FOOD SDN BHD (SELAYANG) is opened in 2008. CB is recognized as our Main Product Brand. The Main Philosophy of the brand is to offer supreme quality by practicing a tight quality control process. We believe Quality and Food Safety is everything!  We offer a various category of products, including:
Shabu-Shabu. (Steamboat Ingredients)
Premium Seafood Range, including scallop and abalone.
French Fries. (Imported from Belgium)
Canned Premium Abalone.
CB Brand existed in the industry for over ten years.
DE FIRST FOOD MANUFACTURING (M) SDN BHD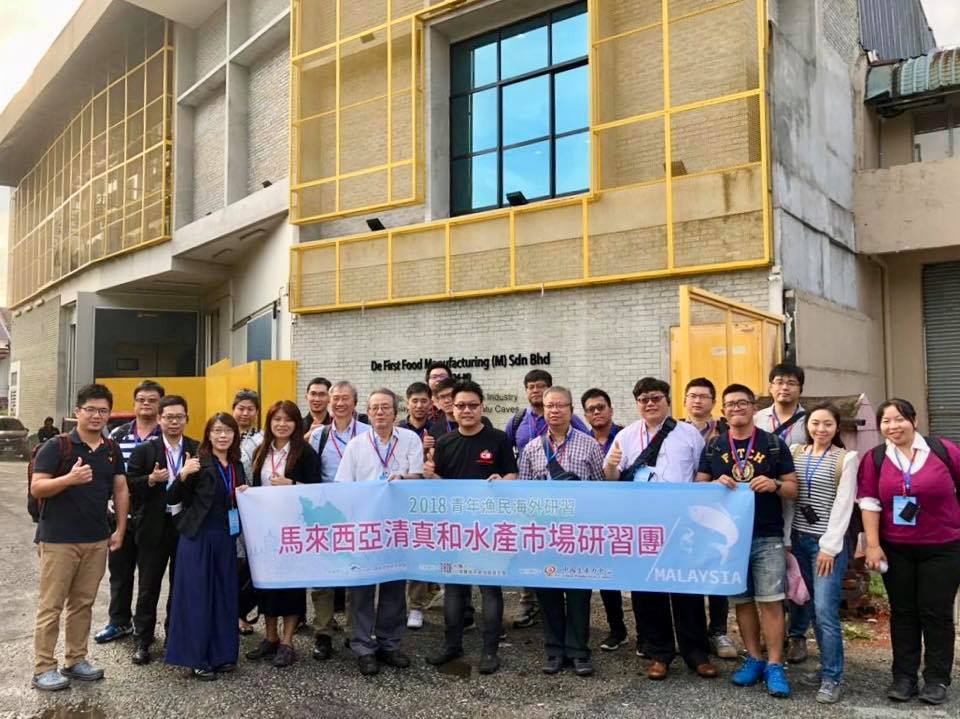 DE FIRST FOOD MANUFACTURING (M) SDN BHD started off as a self-initiated food production factory. The factory started operation as a traditional handmade fish ball and bean curd with fish paste processing factory. The conception of DeFirst is to produce frozen foods with consistent supreme quality and excellent food safety. With persistently excellent product quality, our products are now available across various country.
More info please serve: www.defirstfood.com
PAK JOHN FOOD SDN BHD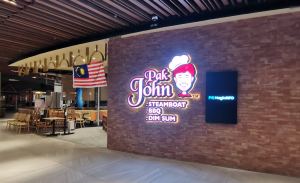 Pak John Steamboat & BBQ is a Halal buffet steamboat restaurant. We practice a casual dining restaurant that fits every family's budget. Pak John existed for more than 10 years in the industry, with outlet including IOI City Mall.
CB FROZEN FOOD SDN BHD – AMPANG BRANCH is opened in 2010.
SIGMA FOOD PTE LTD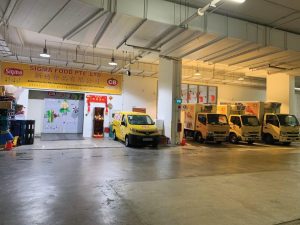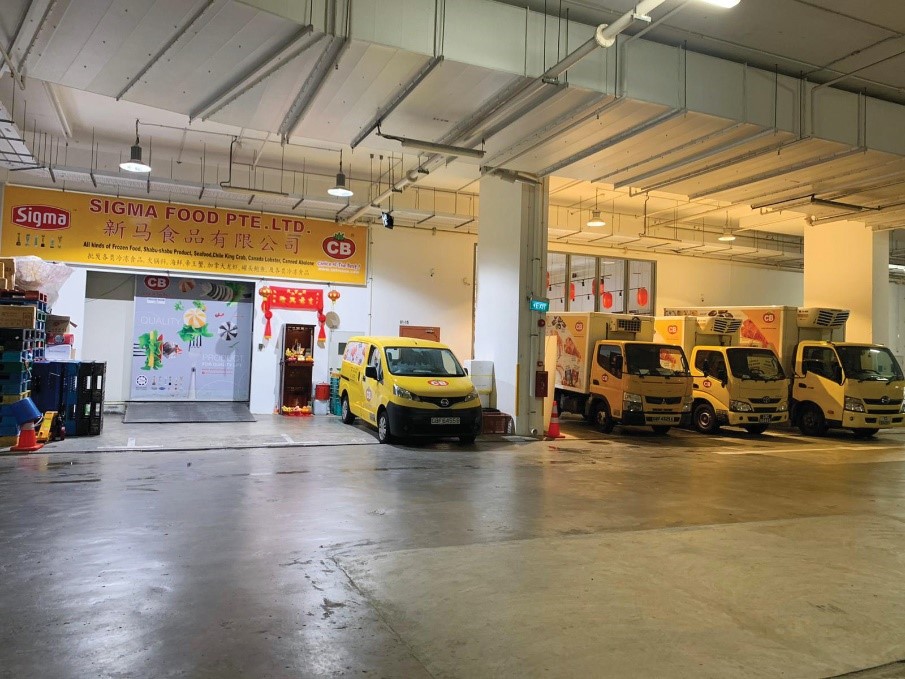 Sigma distributes frozen food products and meal solutions to chain restaurants , convenience stores, Wet markets, Supermarkets, Hypermarket, Steam Boat Restaurant, Wholesales Frozen Food Mart, and many other food services channels in Singapore. Sigma operated for more than 4 years of industry experience in Singapore.
With 5 branches opening for CB FROZEN FOOD SDN BHD in Malaysia:
CB FROZEN FOOD SDN BHD – MELAKA BRANCH 2011
CB FROZEN FOOD SDN BHD – NILAI BRANCH 2011
CB FROZEN FOOD SDN BHD – BANGI BRANCH 2014
CB FROZEN FOOD SDN BHD – CHERAS BRANCH 2017
CB WHOLESALE MART SDN BHD-PANDAN JAYA 2019
M CUISINE SDN BHD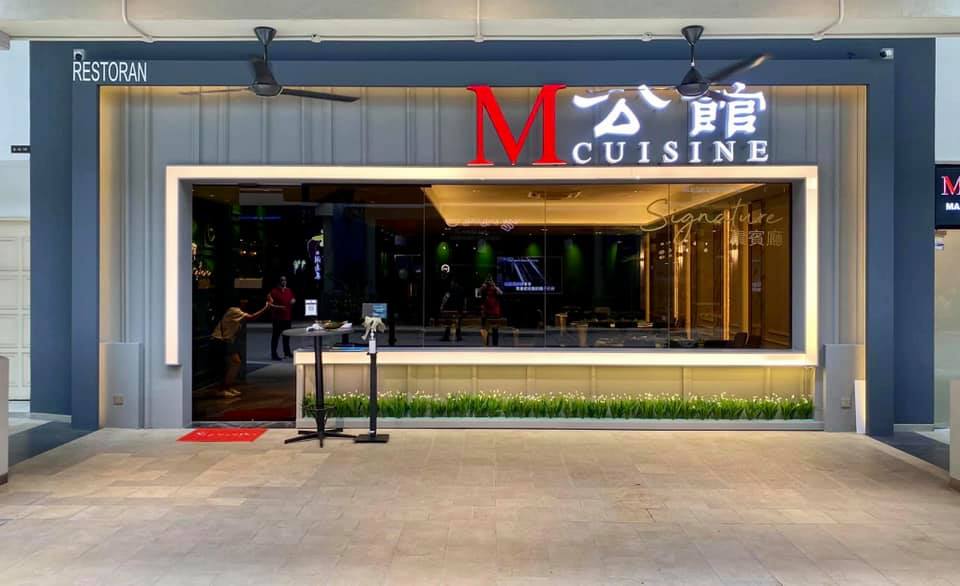 Established in 2020, MCuisine is home to the world's top international Cantonese chefs. Enriched with their lifelong and rich cooking skills, they uphold one of the four traditional Chinese cuisines – Cantonese cuisine – which has been respected by Chinese all over the world since ancient times. Through a bold fusion of traditional Chinese cuisine and Nanyang dining culture, MCuisine's superb cooking techniques and modern marketing strategies are further complimented with freshly selected ingredients and a luxurious restaurant design for a superior dining experience. Our first M Cuisine operated at Plaza Arkadia in Desa Park City.
CB WHOLESALE MART SDN BHD-SUNGAI BULOH is opened in 2020.
CB Finest Food SDN BHD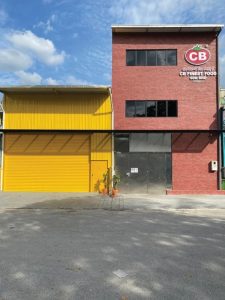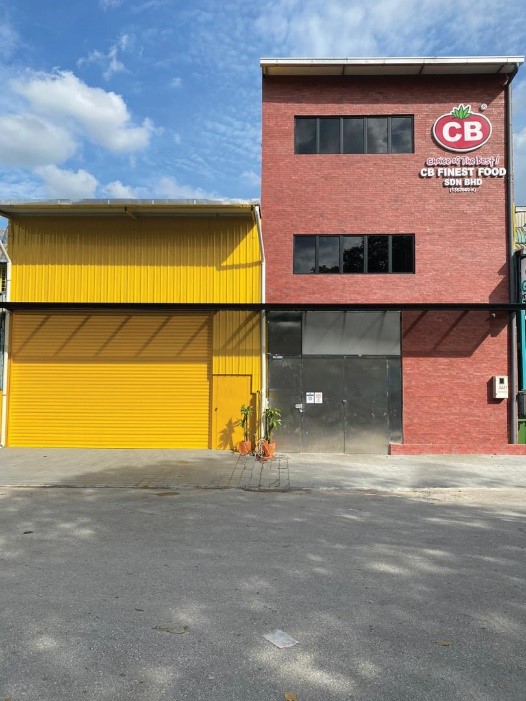 CB Finest offers a variety of traditional Chinese cuisine in Frozen form, allowing customers to enjoy the beauty of premium cuisine anywhere and everywhere. We strongly believe that premium ingredients make better taste.
CB Wholesale Mart (Selayang HQ)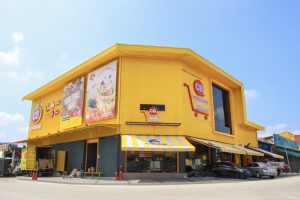 CB Wholesale Mart (Selayang HQ) was established in 2021. With business expanding over the years, it acts as the administrative and operations center for the company that enables the provision of more efficient and better services to customers. As the largest mart, it houses the widest range of products among all the branches of the company.
Food Club Century was also established in the same year. It is mainly an online store and focuses on live stream on Facebook.
Yoon Loong Frozen Meat Wholesale Mart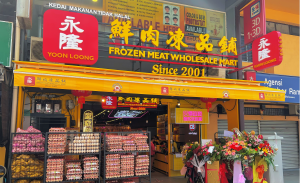 Yoon Loong Frozen Meat Wholesale Mart was established in 2022 and is located in Sri Petaling. It is a Hong Kong style, non-halal mart. The mart aims to serve its customers with daily fresh from the farm pork and vegetables. The mart also offers a wide range of frozen food, seafood, Hong Kong style preserved meat and imported meat. Another attraction of the mart is its exclusive selection of Oden.
CB Fresh Sdn Bhd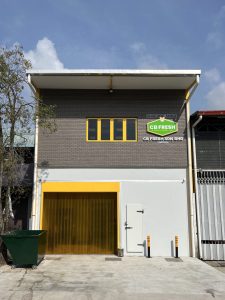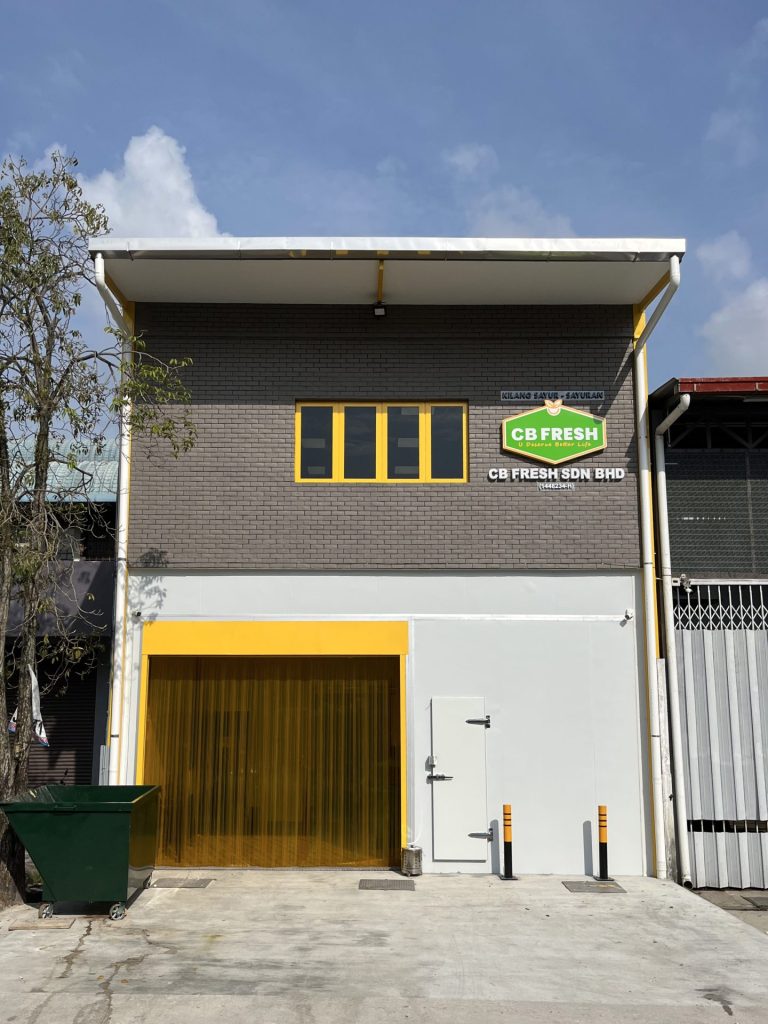 In the same year, the company has achieved another milestone, CB Fresh Sdn. Bhd.  The company aims to deliver fresh and quality vegetables not only to customers but also be the strong supply channel to fresh marts, restaurants, hotels and others. You deserve fresh vegetable because you deserve better life.